BRAND IDENTITY, TRANSMEDIA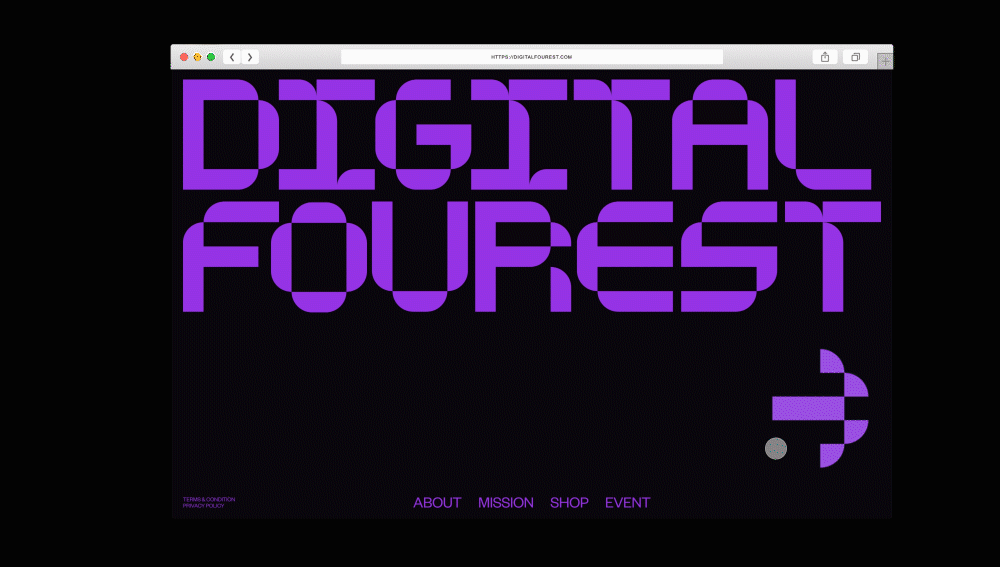 IDENTITY DEVELOPMENT
INSTALLATION
TYPEFACE
Digital Fourest is an online base brand dedicated to raising awareness about the plant and environment.


A sub-brand of

FOUREST

, based on retail online space. They sell seeds and bare roots and host the events. My goal was to develop the identity that appeals to all generations, especially younger generation who may not be interested in plants. The graphic approach was designed to encourage engagement in learning more. It is a space to shop for seeds and invite visitors to customize their own 3d form plants.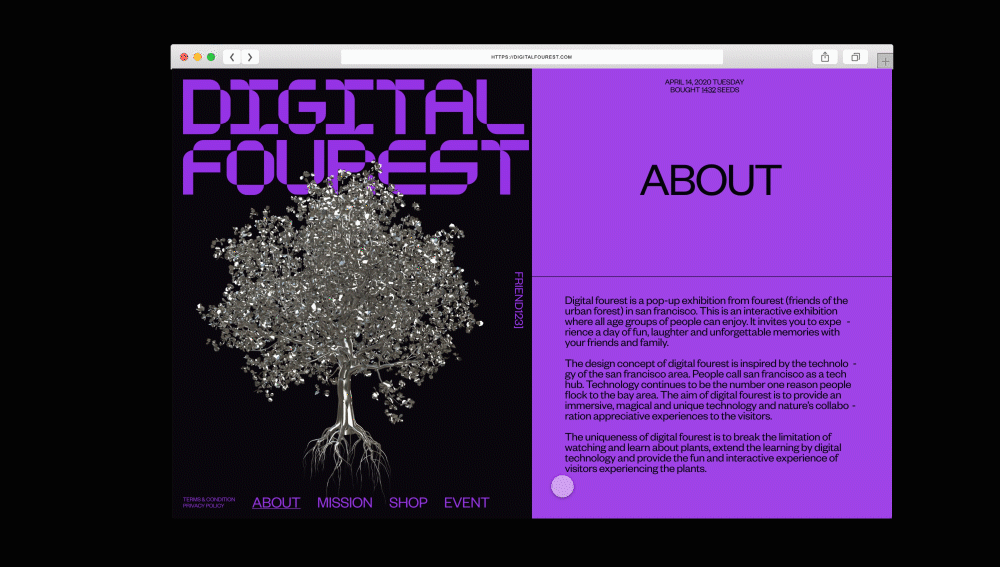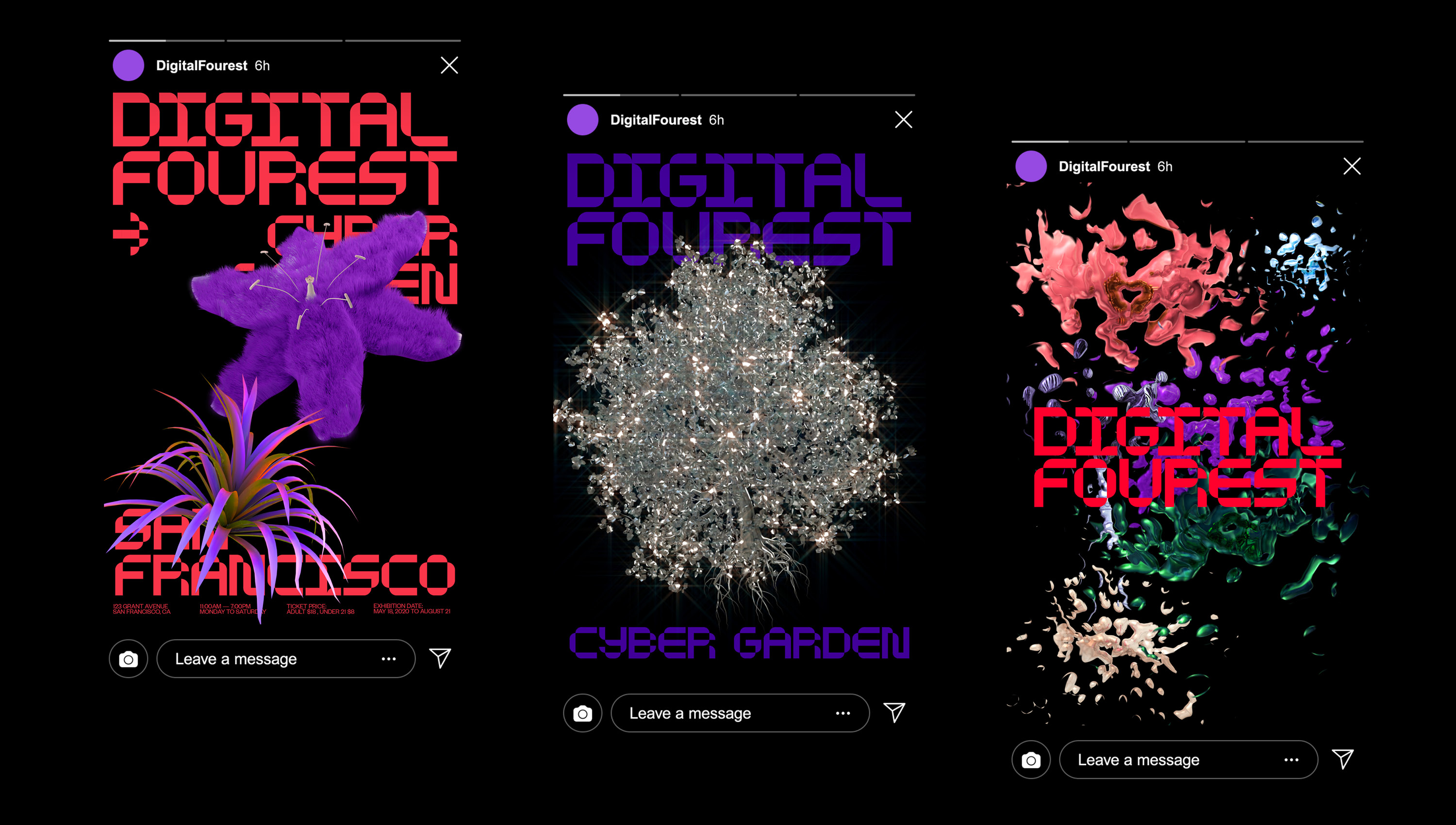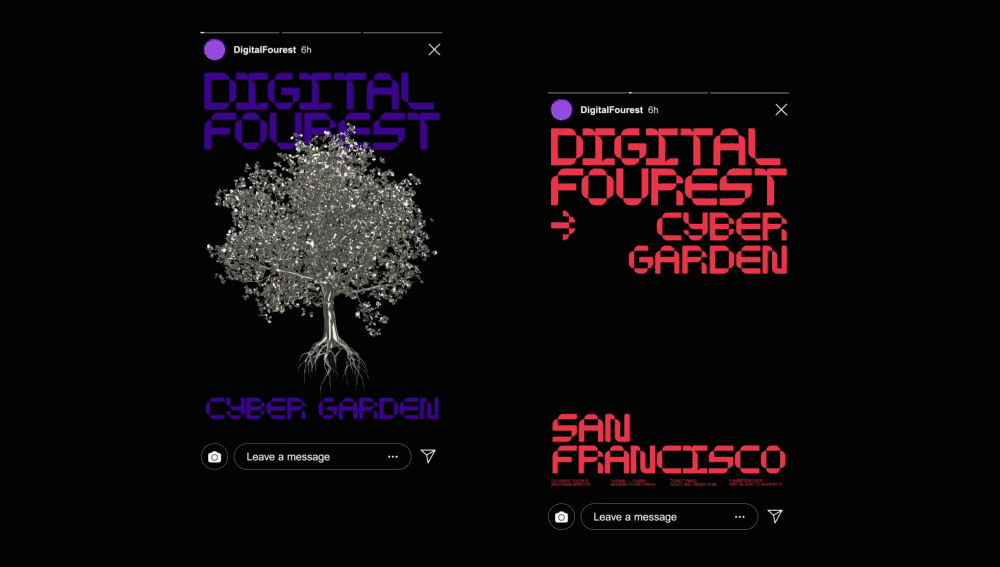 Cyber Garden is a pop-up exhibition from Digital Fourest. Cyber Garden is a unique effort to overcome the physical barriers to learning about plants and the environment by extending the classroom to an interactive, digital exhibit that will provide a fun experience for visitors.

In the exhibition, visitors can customize digital form plants through interfaces and then make their customizations a part of the installation itself.